About us
Berserk is a warriorwho is distinguished by fantastic power and quick reaction. He is able to cultivate and strengthen the force. Berserk wins himself first, then his rivals. And for this he needs to train hard.

Trademark «Berserk Sport» is a Manufacturer of modern, high quality sportswear and equipment for an active life, mixed martial arts, fitness, yoga, body-building and other kinds of sport.

Our main task is to create such clothes that will allow achieving the maximum result, regardless of the type of chosen activity. Clothes, which will contribute to the formation of motivation for development and sports training by means of unique, high-quality and functional things under the TM «BERSERK SPORT».
We are proud of our quality and your victories.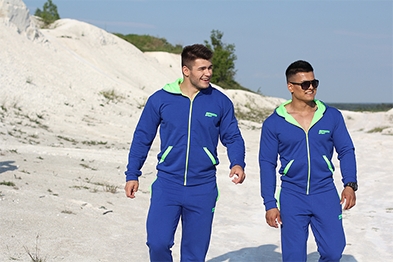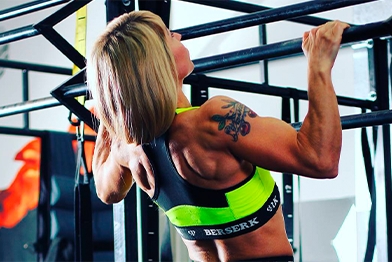 Our why
Our company always strives to go forward, to develop and to improve its individuality. For 5 years we have been successfully working in the field of sports — we create new interesting and high-quality models both for athletes in various sectors and for active people.
We create a high quality product, using all innovative and advanced technologies of sewing clothes and of drawing the paint on a fabric. «BERSERK SPORT» is focused on the result, therefore we invest resources in the development of our team, purchase of new equipment and formation of loyalty to the brand. We monitor all trends and innovations in this industry and introduce the latest technologies in its production.
• Brand is on the market since 2013.
• Company staff includes 15 people in the office and 80 in manufacturing, (including staff on the outsource).
• 55 units of branded, specialized and technological equipment (ZOJE, Gemsy, Typical, Jack, Siruba).
• Total floor area: office - 140 m2. Manufacturing zone - 650 m2.
• Production capacity of clothing sewing - 3000 units per month.
• Over 5 years of work, we have developed 5,000 customized designs.
• Products are sold in 20 countries.
• There are 3500 units in the warehouse with products (constant balance)
• Produced more than 24,000 custom-made units of products for 998 clubs.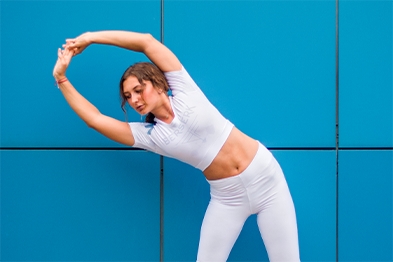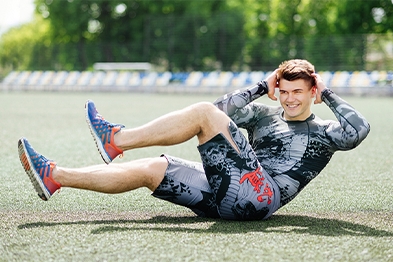 Technologies and advantages
High quality of European fittings

In developing patterns for our products, a creative approach is used, taking into account the physiological characteristics of the human body. With these fittings we can realize even the most daring design intentions into reality.

Strong and unique materials

Clothes of TM «BERSERK SPORT» are ultralight and breathable. At the heart of the fabric is a strong thread, which simultaneously makes the clothing wear-resistant and allows the skin to breathe. We also use fabrics with reflective effects, which allow you to practice at any time of the day. Knitted fabric in suits is the latest technology, which maintains the style and practicality of sportswear.

Sublimation technology of drawing images

It guarantees the brightness of any color of the picture. The image will be resistant to washing, temperature changes and damage. This drawing technology is ideal for every-day use of clothes.

Tight compression and support

Such clothes surround the body very tightly and it provides pressure on the muscles, not allowing them to cool, and provides better blood circulation, which means that more oxygen is supplied to the muscles. We use silicone tape and anti-slip technology, which makes exercising more effective, and wearing comfortable.

Maintaining ideal body temperature

The garment material has the properties of moisture repulsion, which means it allows the skin to breathe. Thus, during training, clothes help to maintain balance and ideal body temperature. At the same time clothes are perfect for everyday wear.

Strengthened elements and exclusive design

Strengthened elastic guarantees maximum functionality of the product, and Velcro up to 10 thousand fastening without defects. In addition, we strengthened the gusset and side cuts so that clothing repeats the lines of your body and does not constrain movement. A sporty elastic mesh gives clothing aesthetics and style. Copyright prints from our designer and pleasant combination of colors will help you always stay original and stylish.